Ultimate Archery | End of Year Special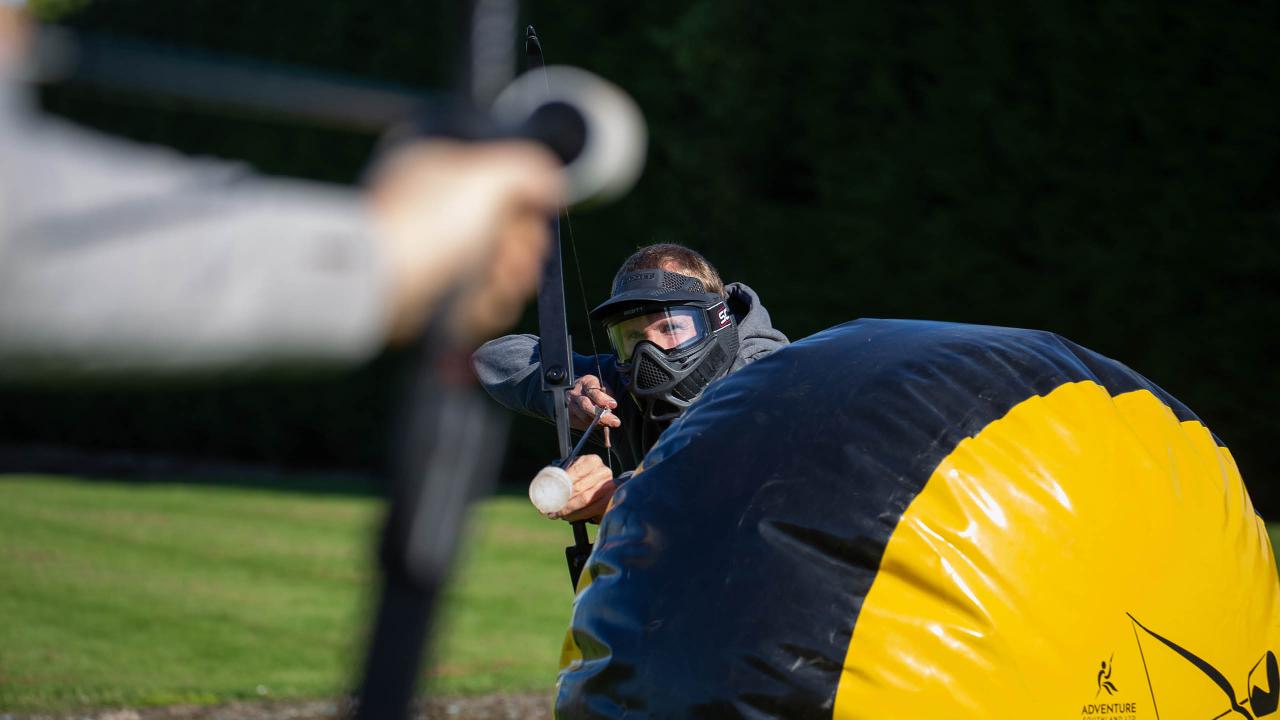 Duration: 1 Hours
Location: Invercargill, Southland
Ultimate Archery is the safe, fun way to battle with your colleagues, friends or family. Show them who's boss, and take advantage of our End of Year Special* rate!

If you're looking for some friendly competition, then Ultimate Archery is for you. A cross between dodgeball and archery, this exhilarating game uses a bow and foam tipped arrows to eliminate your opponents. Push your limits, face your fears, or compete with your colleagues, friends and family in a safe, fun and supportive environment.
See all the action here.


Booking Duration: 1 hour

Suitable for ages 12+. Minimum of 8 people, maximum of 12 people on field at one time. Groups larger than 12 people may use rolling subs. Please indicate in the special requirements if your booking is for a large group.

* Usually $300 for a group of 12 people.